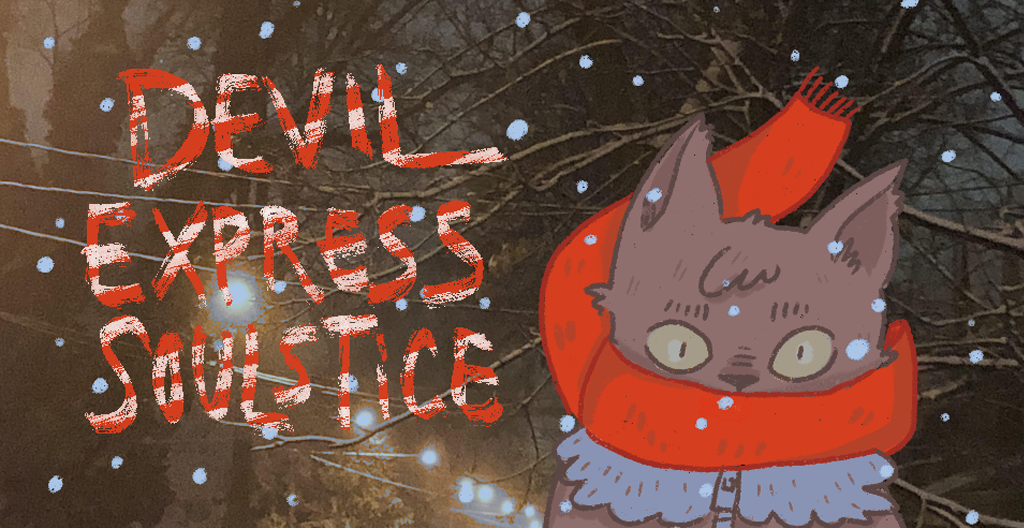 Devil Express: Soulstice
The Game
Return to a less cursed apartment building on Soulstice Eve! Deliver presents, see old friends, and take in a healthy dose of spooky spirit.
This is a short festive adventure for fans of Devil Express! Consider this a bonus chapter for the original. We recommend playing Devil Express before jumping in.
Controls
Movement: W / A or Left / Right Arrow
Interaction: Spacebar or Up Arrow
Features
cute character interactions.
worf is santa.
we added a Monkey.
This downloadable executable plays better than the browser version!
There's a mysterious bug with a few characters' dialogue chirps in the browser version. If you're on PC we recommend downloading the PC executable!
Art by the POWERFUL ~shutteye~
Follow her on twitter @shutteye !
The music in the game was done by the incredible 7wave!
Everyone check out his tunes! Here are a couple of his soundclouds:
https://soundcloud.com/applejuicebeats
https://soundcloud.com/globoxgloboxglobox
Huge thanks to our playtesters!
Dan White
Feonix
Ariana Tomcsak
Jacob Tsafatinos
Download
Click download now to get access to the following files:
SoulXpress_PC_LaunchVersion.zip
45 MB